Managing payroll is a time-consuming task for businesses. The complications of tax codes, employee benefits, and compliance can quickly become overwhelming, leaving room for costly errors.
With four decades of payroll experience, we understand your challenges. Payday HCM specializes in offering solutions to make your payroll manageable and straightforward.
We will provide you with tools and knowledge to streamline your payroll process. This article will show the benefits of outsourcing payroll to an HCM like PayDay. Below, you are going to learn:
The benefits of outsourcing your payroll.
Importance of collaborating with a payroll provider.
How a payroll provider simplifies payroll
Payday HCM's customer service
The Benefits of Outsourcing Payroll to an HCM
Outsourcing payroll to an HCM can result in significant financial savings for your business. By leveraging advanced technology and economies of scale, HCMs can process payroll more efficiently, reducing overhead costs.
The savings are not just in money but also in the time and resources your payroll department would otherwise spend on payroll management. This allows your team to focus on more strategic tasks, driving value for your business.
HCMs offer a suite of services going beyond payroll. From employee benefits to time and labor management, an HCM provides a one-stop solution for all your human capital needs. This integrated approach ensures all aspects of employee management are taken care of, from recruitment to retirement. It's not just about paying your employees but managing their entire organizational lifecycle. The convenience of having all these services under one roof can't be overstated.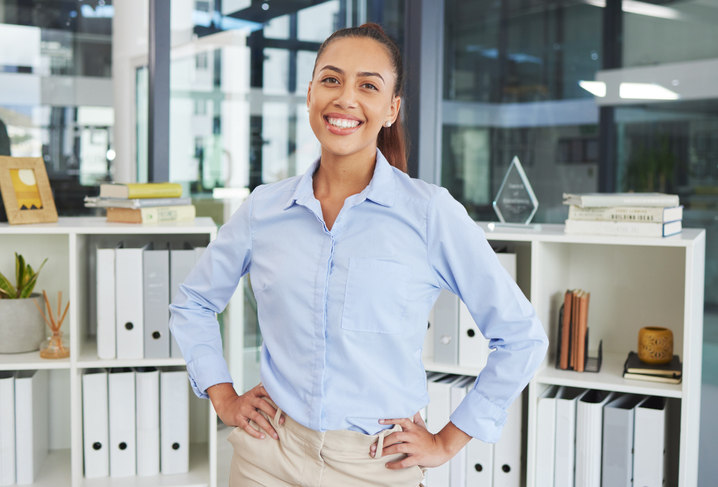 Another advantage of outsourcing to an HCM is its flexibility and access. With features like on-demand pay and real-time data analytics, modern HCM platforms empower employers and employees.


Employers can access payroll data and reports from anywhere, offering flexibility in today's remote working environments. On the other hand, employees can benefit from features like mobile access to pay stubs or the ability to adjust their benefits on the fly. This level of accessibility and control is hard to achieve with in-house payroll systems.
Why Collaborating with a Payroll Provider is so Important
Collaborating with a payroll provider like PayDay HCM ensures seamless integration with your existing systems. Our platform is designed to be intuitive and user-friendly, making the transition as smooth as possible. This integration is about aligning your business processes for maximum efficiency. The right payroll provider will work closely with you to understand your needs and tailor their services accordingly, ensuring the integration adds value to your existing operations.
Every business is unique, and a one-size-fits-all approach only works regarding payroll. PayDay HCM offers customized solutions tailored to meet the specific needs of your business. Whether you have a small team or a significant workforce spread across multiple locations, a collaborative approach allows for customization that caters to your unique challenges.
This could range from setting up specific payroll schedules to integrating additional modules for benefits administration or time tracking. The goal is to create a payroll solution that fits like a glove so that you can manage your human capital more effectively.
When you collaborate with a professional payroll provider, you gain complaint and data security. Payday HCM, for example, maintains a program designed to protect customer data and ensure compliance with relevant laws and regulations.
This is crucial in an era where data breaches and compliance failures can result in hefty fines and damage your brand reputation. A dedicated payroll provider stays up-to-date with the latest security protocols and compliance requirements, offering peace of mind and freeing you to focus on your core business activities.
How a Payroll Provider Simplifies Payroll
Automation is one of the critical ways a payroll provider simplifies the process. With the right tools, tasks that used to take hours can now be completed in minutes. Automation eliminates the need for manual calculations and data entry, reducing the risk of human error.
This mainly benefits businesses with a large workforce or complex payroll structures. Automated systems can easily handle various pay rates, benefit deductions, and tax calculations, ensuring accuracy and compliance.
Another benefit is the availability of real-time reports. These reports provide valuable insights into your payroll, helping you make informed decisions. Whether tracking overtime, monitoring leave balances, or analyzing labor costs, real-time reporting allows you to have a pulse on your payroll activities at all times.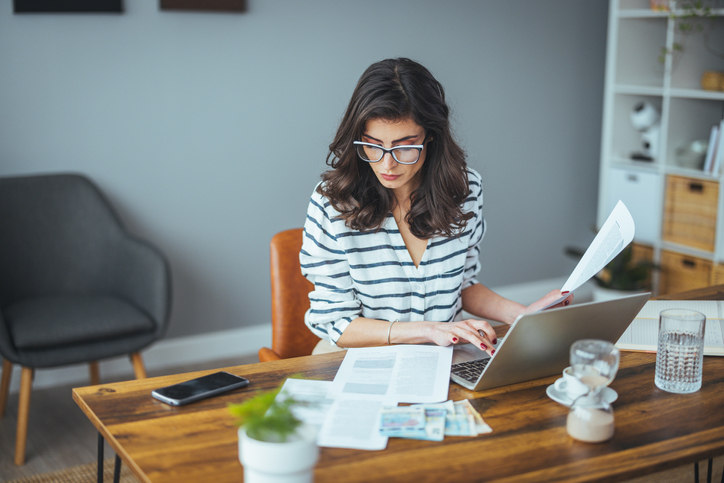 This level of transparency is not just beneficial for business owners and HR managers. It also empowers employees by giving them access to their payroll information, fostering a culture of trust and openness.
Tax compliance is one of the most challenging aspects of payroll management. A dedicated payroll provider takes the stress out of tax filing by automating the process. From calculating the correct amount of taxes to be withheld to filing tax forms on time, a payroll provider ensures that you always comply with federal, state, and local tax laws.
This is useful for businesses operating in multiple states or have a diverse workforce with varying tax obligations. By outsourcing this complex task, you can avoid penalties and ensure your tax filing is in expert hands.
Why Unbeatable Customer Service Has Been The Biggest Reason We've Grown
Our customer service is second to none. We are always available to provide support and answer any questions you may have. Our team is committed to ensuring you receive the best service possible.
Whether it's a simple query about payroll processing or a complex issue requiring immediate attention, our customer support team is trained to assist you promptly and efficiently. In the payroll world, time is often of the essence, and we strive to resolve any issues as quickly as possible to keep your operations running smoothly.
At PayDay HCM, we view ourselves as more than just a service provider; we are your partner in managing your human capital. And if you don't believe us, see what some of our clients in Albuquerque say about us. We are committed to providing you with the support you need to succeed.
This partnership approach extends beyond just solving immediate issues. We also offer ongoing training and resources to help you maximize our services. We aim to empower you with the knowledge and tools to manage your payroll and human capital effectively, making your business more resilient and competitive in the long run.
What sets our customer service apart is our proactive approach. We don't just wait for you to come to us with problems; we actively monitor your account to ensure everything runs as it should. If we notice something that could be optimized or improved, we'll contact you with recommendations.
This proactive approach is complemented by the personalized service we offer. We understand that every business is unique, and we take the time to know your specific needs and challenges. This enables us to provide solutions tailored to your business rather than generic fixes.
Make Your Move to a Seamless Payroll Transition
Managing payroll doesn't have to be a daunting task. With the right partner, you can transform this complex process into a straightforward and efficient one. Outsourcing your payroll to an HCM like PayDay offers numerous benefits, including financial savings, comprehensive solutions, and unbeatable customer service.

Are you ready to make a choice that sets the tone for your business's growth and your employees' well-being? Dive into the world of informed payroll decision-making with PayDay HCM. Let's craft a future together where the payroll transition is not just a decision but a strategic advantage.