Dealing with employee benefits can often feel like an intimidating task for both employers and employees. Have you ever heard of the benefits enrollment tool in isolved? If you haven't, you're in for a treat. And before we go any further, let's just say the benefits management process has been modernized.
Traditional methods involve tedious paperwork, confusing plan options, and a need for real-time updates. These inefficiencies can result in errors, misunderstandings, and wasted time.
Employees may miss out on optimizing their benefits because they're overwhelmed or unclear about their choices, while employers find themselves held down in administrative tasks, deflecting attention from other duties.
PayDay HCM understands the headache of benefits management because we've been there ourselves. We've experienced the hurdles of juggling various plans, coordinating with different carriers, and striving to meet the needs of our workforce.
We know the value of a robust benefits package in attracting and retaining employees. That's why we've been partnered with isolved since 2018. Our goal was to make enrollment easy for employees and simplify our own lives.
Managing benefits without the right tools is a headache no organization wants to deal with. This tool offers not just a software solution but peace of mind. We have the knowledge, and we want to share it with you.
In this article, you're going to learn:
What isolved is
The benefits of the enrollment tool
The key functions:

User-friendly interface
Real-time data integration
Automated features
Employee experience
How the toll is integrated with other isolved features
Data security and compliance
Prepare to learn about this tool that will make the benefits enrollment process easier for you.
Wait….What is isolved?
Ok. You probably know the program, but let's break down what "isolved" is before continuing. The program is designed to make managing HR, payroll, and benefits tasks easier.
Easy to understand right? To simplify, it's a tool to help you get all your HCM-related tasks done as easily. This platform integrates all your essential HR processes into an easy-to-navigate interface, and It's gained the trust of numerous businesses.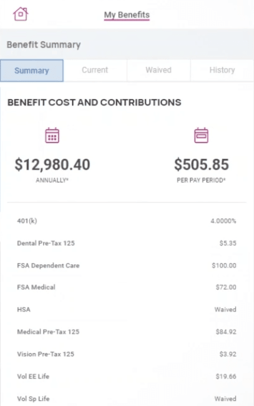 You no longer need different systems for payroll, benefits, and time tracking — isolved combines everything. This centralized approach eliminates the data silos and inefficiencies plaguing many businesses, offering a more coherent and strategic way to manage your workforce.
This is more than just software. It's a tool that helps your business and adjusts to your needs. It helps you concentrate on growing your company.
1. The Benefits of the isolved Benefits Enrollment Tool
To put it short — the benefits enrollment tool is incredibly helpful, especially when open enrollment comes around. When navigating the best benefits packages to offer your employees, you will want to equip yourself with an easy-to-use program.
Managing these benefits by hand or with separate systems can become a big administrative problem. This can lead to mistakes and inefficiency. HR staff can find themselves swamped with paperwork, employees are confused about their options, and the overall process becomes a stress point rather than a selling point for your company.
An effective benefits enrollment tool streamlines this complex task, making it easier for employers and employees to manage and understand their benefits options. With this tool, companies can ensure accuracy, improve employee satisfaction, and free up HR resources for more strategic initiatives.
Key Functionalities of the isolved Benefits Enrollment Tool
Now, let's get into why you came here, shall we? Let's break down the main features of the tool. This will help you understand what it is and what it does:
2. User-Friendly Interface
The benefits enrollment tool has practical implications going beyond mere convenience. Its design aims to discover the often complex process of choosing benefits. Employees are guided through an easy, organized process rather than flipping through pages of dense legal jargon or unclear options.
The tool has dropdown menus and tooltips that explain specialized terms. It helps with the selection process. Interactive elements like sliders and checkboxes also make weighing the pros and cons of various options easier, encouraging autonomous decision-making.
This focus on usability can lead to increased employee engagement and satisfaction, ultimately benefiting the workforce and the company.
3. Real-Time Data Integration
The feature of real-time data integration in the benefits enrollment tool addresses a need for timeliness and accuracy, especially in human resources. HR professionals are responsible for keeping tabs on metrics like enrollment statuses and eligibility criteria, which can be stressful if the information (enrollment status) isn't readily accessible and current.
You can't rely on old or wrong information when real-time data updates. This will reduce errors and time-consuming processes. This facilitates a smoother operation and allows HR teams to focus on employee engagement and benefits optimization tasks.
The real-time data feature is not just nice to have; it's an element assisting HR workflows and contributing to the overall efficiency of an organization.
4. Automated Features
Automated features like notifications, reminders, and real-time updates make the process more efficient. These features will help when the dreadful enrollment period comes around.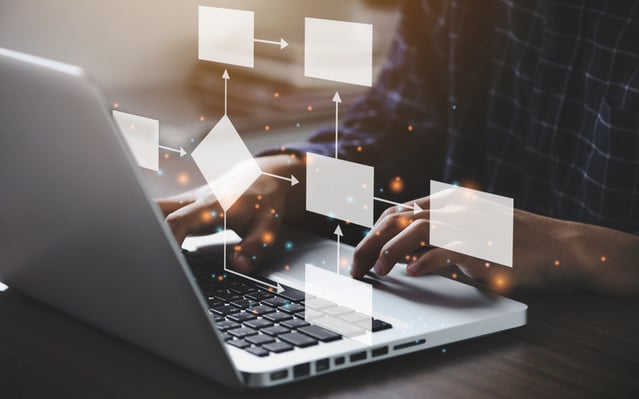 These tools ensure deadlines are met and employees are engaged in the benefits selection process. And, more importantly, minimizing last-minute rushes and errors. Real-time updates mean the status of enrollments and any changes to benefit plans are immediately reflected. HR professionals can keep their fingers on the pulse without manual checks or updates.
5. Enhanced Employee Experience
The tool makes it easier for employees to enroll in benefits with a user-friendly platform. Employees can compare plans and see costs, deductibles, and features in one place. This assists them in making informed decisions best suit their needs and lifestyles.
The tool is easy to use, so employees don't have to handle complex paperwork or websites. It provides an interactive experience, allowing employees to change their benefits packages with just a few clicks. This reduces the stress and complexity that often accompany these important life decisions.
The tool's interface is made to be easy to use, so people who aren't good with technology won't be scared to sign up. The tool helps the administrative process and adopts a more engaged, informed, and satisfied workforce.
6. Integration with Other isolved Modules
As a user, one of my favorite features is that it's not standalone, but fully integrated into the isolved ecosystem, including modules for payroll, time tracking, and other essential HCM functions.
This integration means all employee data — from time worked and pay rates to benefits enrollment status and eligibility criteria — is stored in a collected database. By centralizing the data, you can avoid duplicate entries and reduce the chance of errors.
As a result, HR professionals can easily pull reports, trends, and make data-driven decisions impacting the entire organization. The system also opens the door for better communication between departments.
For example, if an employee receives a promotion altering their benefits eligibility, the change is automatically reflected across all relevant isolved modules. This method makes work easier, helps with decisions, and improves the workforce.
7. Data Security and Compliance
isolved's commitment to data security extends to every piece of its platform. In line with industry standards, the platform employs multiple layers of encryption, two-factor authentication, and regular security audits to safeguard sensitive employee information.
Data is stored in secure, state-of-the-art data centers with 24/7 monitoring, ensuring your employees' personal and financial details are well-protected. It keeps up-to-date with evolving cybersecurity regulations and best practices.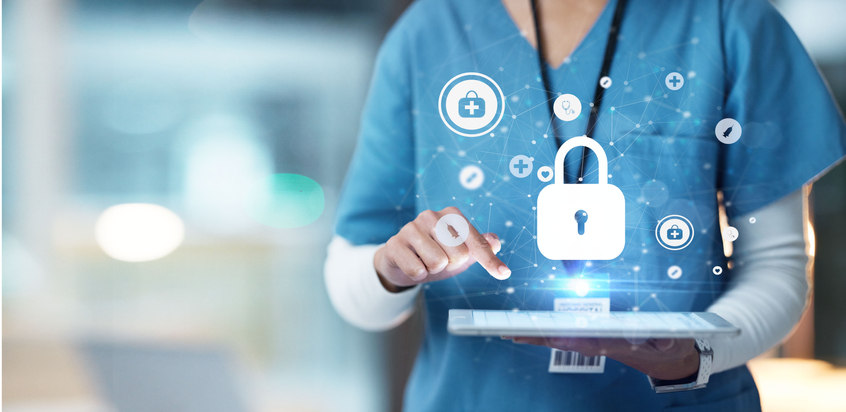 This approach to security not only protects individual employee data but also minimizes the risk of compliance-related issues, providing peace of mind for HR professionals and the wider organization.
Data breaches are happening more often and are expensive. It's important to have a secure benefits enrollment tool to keep trust and integrity in your company.
Enrolling Your Knowledge of the isolved Benefits Tool
Effectively achieving your administrative tasks shouldn't be a luxury; it's necessary for employers and employees. The benefits enrollment tool in isolved offers an efficient, secure, and integrated solution.
Not only does this tool help businesses, but it also lets employees choose their benefits. Considering the multiple options for managing employee benefits, you should consider how this platform can impact your organization's efficiency, compliance, and overall employee satisfaction.
Now, let's continue expanding your knowledge. Read our article about how to apply this tool to your company.