Choosing the right benefits can be confusing for your employees. There are so many options, and it's easy for them to feel lost.
That's where we come in. Payday HCM understands how tricky this can be and are pros at simplifying it. This article will explain the best ways to roll out benefits enrollment in your company.
We'll show you how to make it easier for your employees and save you money simultaneously. Best practices you'll learn:
Planning ahead and educating your team
Trusting your benefits broker
Gathering employee feedback
Providing an educational open-enrollment
Combining internal and external information when analyzing the benefits market
1. Planning Ahead and Educating Your Team
One of the best things you can do for a smooth benefits enrollment is to start early and keep everyone in the loop. Don't just drop some papers on your employees and expect them to figure it out.
Meet to review the new benefits, maybe even bring in an expert to explain things. Hand out guides and FAQs, and make sure your HR team is ready to answer questions.
The more your employees know, the easier it will be for them to pick the right benefits. And when people know what they're doing, everything runs more smoothly.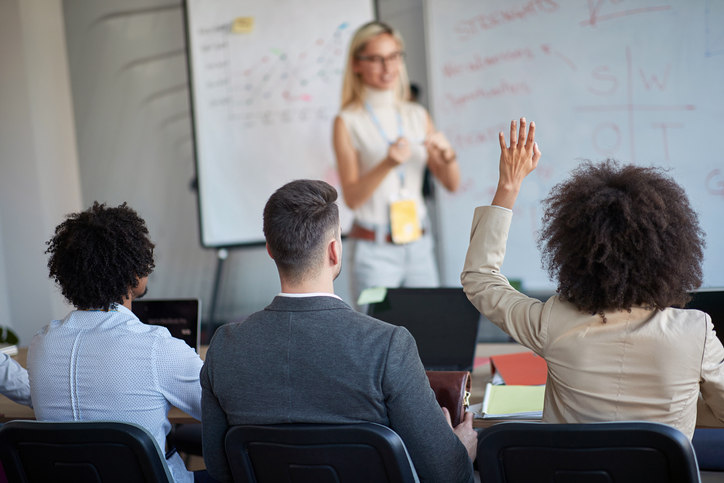 When you give information and plan ahead, you can solve problems before they become roadblocks.
Now is the time to align your payroll, HR, and benefits systems. Update your documents and fix any problems from the last enrollment period.
When your team sees you've done your homework, they'll feel more confident. You'll also feel more at ease knowing you're prepared. So don't leave it to the last minute — plan ahead and set your team up for success.
2. Having a Benefits Broker You Trust
Having a reliable benefits broker on your side makes a difference in your enrollment process. A good broker brings expertise and experience, helping you navigate the often confusing world of employee benefits.
They can assist you in selecting the best plans that provide the most value for the company and employees. This will ensure compliance with laws and regulations.
The broker serves as a liaison between you and the insurance providers, negotiating terms and clarifying details. When your team has questions or runs into issues, a dependable broker is there to provide timely and accurate answers.
A trustworthy benefits broker is not just a vendor but a valuable partner in ensuring a successful benefits enrollment.
A partner is essential for keeping the enrollment process smooth and stress-free. They can teach your team about the options, so employees can make better choices.
A good broker can help you understand insurance policies and get the most from your benefits package. They keep up with industry trends and laws, solving problems.
A dependable broker reduces administrative work and errors, so your HR department can focus on other tasks. This makes the whole process more efficient for everyone.
3. Successfully Gathering Employee Feedback
Collecting employee feedback is an often overlooked but important part of a successful benefits enrollment process.
Knowing what your team values most in a benefits package can help you offer cost-effective choices for the company and is highly appreciated by your staff.
To gauge employee interests and needs, utilize surveys or focus groups before enrollment periods.
These insights can guide what to prioritize, which is useful when working with your benefits broker to customize your offerings.
Gathering employee feedback creates a sense of involvement and ownership among your team.
When employees feel their opinions are valued and considered, it generates a positive work environment and can increase overall job satisfaction.
This feedback loop shouldn't end when the enrollment period closes. Make it a point to collect post-enrollment reviews as well.
This ongoing communication provides continuous improvement opportunities, helping you refine future enrollment processes and adapt to the evolving needs of your workforce.
4. Making the Enrollment Process Educational
Making the benefits enrollment process educational is essential for the success of the entire endeavor.
Too often, employees are handed thick packets of information with industry jargon and complex terms that leave them overwhelmed and uncertain.
Provide easy-to-understand materials and training sessions breaking down the complexities of different plans, premiums, and options. Multimedia presentations, webinars, or even one-on-one consultations can go a long way in helping employees grasp the essentials.
The more they understand, the more likely they will make choices that best suit their needs.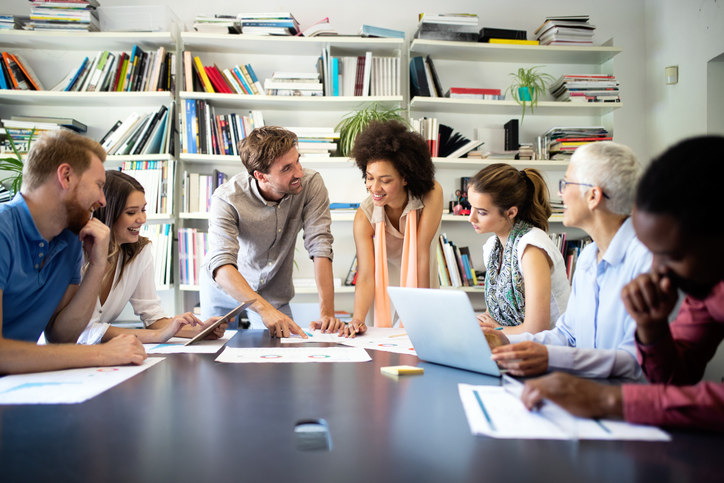 An educational approach to enrollment also empowers employees, making them active participants in their own well-being.
The importance of this dynamic cannot be overstated. A well-informed employee can make better choices for themselves and their dependents.
Creating an environment where questions are encouraged and resources are available sets the stage for a more engaged and satisfied workforce.
The goal is to get through enrollment and ensure that employees fully understand and appreciate your valuable benefits.
5. Gathering All the Data You Can to Create Best Practices
When planning for benefits enrollment, it's important to take a two-pronged approach by combining internal and external information.
Internally, you must understand your employees' needs, demographics, and preferences. Surveys, focus groups, or informal discussions can offer valuable insights into what your workforce values the most in a benefits package.
This data is crucial for generating your offerings and can serve as a foundation for building or modifying your benefits strategy.
Externally, keeping a finger on the pulse of the broader benefits market is equally important.
This involves staying updated on industry trends, government regulations, and what competitors are offering their employees.
By consulting with benefits brokers, reading industry reports, and networking with peers in your field, you can better understand what's available and what's viable for your organization.
When you merge this external data with your internal insights, you create a robust analytical framework for a more targeted and effective benefits enrollment strategy.
Evaluating the Cost for Your Next Steps
Implementing a successful benefits enrollment process is more than a yearly task — it's an ongoing commitment to your employees and your business.
Planning ahead, educating your team, securing a reliable benefits broker, and gathering internal and external information are the best steps to successful enrollment.
By doing so, you're not just offering benefits but building a supportive work environment that values employee well-being and satisfaction.
Your next steps involve taking the insights and tips from our cost analysis article and applying them to align with your company's unique needs.
Whether you're revising your benefits offerings or heading into your first enrollment season, these strategies will set you on the path to success.